Rs. 5 million Osaka Naya Nazimabad Ramzan Cricket Cup 2019 commences today
As many as 16 teams have lined-up to compete in 2019 Osaka Naya Nazimabad Ramzan Cricket Cup that will roll into action from today and will continue till 26th May at Lawai Cricket Stadium in Karachi.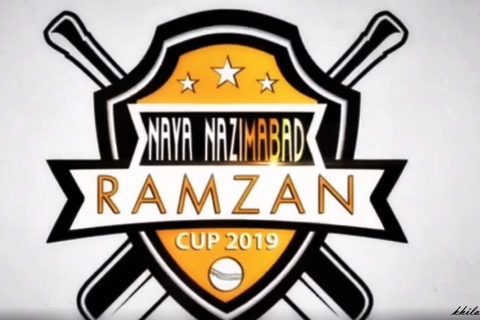 Osaka Naya Nazimabad Ramzan Cricket Cup 2019
Lawai Cricket Stadium, Karachi
Chairman Arif Habib Group, Arif Habib recently announced in the press conference at the Karachi Gymkhana that Osaka Naya Nazimabad Ramzan Cricket Cup will commence from 09th May in which a total of about 16 teams are to take part. These participating teams will be competing against each other with all their skill and talent in the sport so as to win the ultimate prize pursue of Rupees 5 Million, which has been set as the prize pursue of this mega cricket event.
He also expressed that the hope spirit of cricket must be maintained during the holy month of fasting, to which he said:
"As always the competition this time is going to be as intense as ever. I take this opportunity to wish the organizers the best of luck in staging a top-class tournament which will provide a source of great entertainment for the people who come for the matches. The onus is on all teams playing in the Naya Nazimabad Ramazan Cup to thoroughly entertain the cricket-loving people of Karachi by setting fine examples of sportsmanship. I'm sure everyone will enjoy the festivities that have been planned."
Broadcaster, Sikandar Bakht and former first-class cricketer, Mohammad Masroor, who is now a PCB coach, provided the details of the tournament in which he explained that the 16 competing teams have been divided into four pools.
Group A
includes: Omar Associates, Pakistan Air Force (PAF), Agha Estate and Santex Group;
Group B
comprises: National Bank, K-Electric, Al-Rehman Foundation and Saima Group;
Group C
has: State Bank, Karachi Port Trust, Pakistan Currency and Alamgir Gymkhana;
Group D
consists: SSGC, Port Qasim, Pakistan Customs and KK Panthers.
Two matches are scheduled daily during the league phase with the first match starting at 08:00 PM sharp and the other at 12:00 midnight. The quarters-finals are scheduled for 23rd and 24th May while the semi-finals will be staged on 25th May, followed by the final on 26th May.
The winner team will be awarded with Rs. 1.2 million worth of cash prize while the runner-up team will bag a prize pursue of Rs. 600,000. The Man-of-the-Match of each game would get a motorbike.
Renowned cricketers of the country are expected to light up the Osaka Naya Nazimabad Ramazan Cricket Cup, which, for the first time, will have all the 31 fixtures telecasted live and two drone cameras will be also be used for the coverage of each match.