Pakistan whack Tunisia in World Team Table Tennis
Pakistan's men team was off to a fine start in the second stage of the World Team Table Tennis Championships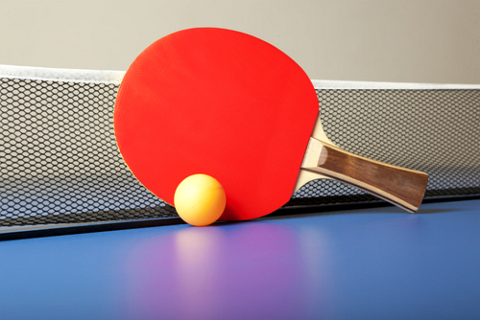 Pakistan's men team was off to a fine start in the second stage of the World Team Table Tennis Championships in Kuala Lumpur on Thursday when it defeated Tunisia 3-0 in their 73-80 position tie.
Pakistan had topped their group in the first stage in division-IV by winning all their three matches.
In the first game, Pakistan's top player Asim Qureshi whacked Tunisia's Ben Hamouda Dhiaeddin 3-1 with the set scores of 11-9, 10-12, 11-4, 12-10.
Ali Faisal doubled his team's lead by crafting a fine 3-0 victory against Hamdoun Nathael 11-9, 11-9 and 11-1.
Shujaat Ali completed the rout with a 3-1 triumph over Saadaoui Mootezz. The score remained 11-7, 3-11, 11-6, 12-10.
Pakistan's men will now face Jamaica for the 73-76 position round on Friday (today).
Jamaica set up a clash with Pakistan after beating United Arab Emirates (UAE) 3-0.
Meanwhile, Pakistan women's disappointing run continued as they went 1-3 down against Nepal in their third division second stage fixtures.
In the first game, Shresta Nabita of Nepal outgunned Rahila Kashif 3-0 with the set score of 13-11, 11-3 and 11-7.
Pakistan came back strongly when experienced Shabnam Bilal overpowered Elina Maharjan 3-0 with the set scores of 11-9, 11-8 and 12-10.
However, Maharjan Rabina once again put Nepal ahead with a tight 3-2 win over Maleeha Khursheed. The score remained 11-7, 11-4, 9-11, 3-11 and 12-10.
Shrestha then whacked Shabnam in the fourth and decisive outing 3-1 to seal a comfortable win. Pakistan will now face Laos in their next round for 69-72 spot on Friday (today).

(Source: The News)