Lahore Board win badminton, hockey titles.
Lahore Board girls steel the limelight on the last day of the Inter-Board Sports (Girls) competitions as they won both hockey and badminton finals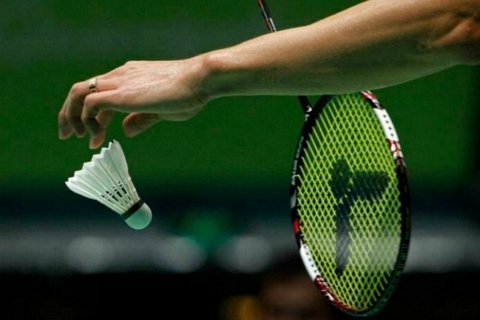 Lahore Board girls steel the limelight on the last day of the Inter-Board Sports (Girls) competitions as they won both hockey and badminton finals, played at Rodham Hall and Naseer Bunda Stadiums respectively on Monday.
Pakistan Sports Board DDG Academics, M Shahid was the chief guest on the occasion while DDG Facilities Agha Amjedullah, Director Azam Dar, Media Director Shazia Ejaz, Assistant Director Hostels Malik Imtiaz Hussain, chairmen and secretaries of 22 boards along with other dignitaries were also present on the finals.
The badminton final started with quite delay as excessive load shedding left the PSB with no other option but to start the final 2-hours from actual time. In the hockey final, Lahore just steamrolled Mardan as Lahore was on goal-scoring fiesta and goals were coming thick and fast from all corners and the Mardan girls, looked meagre spectators in the entire match. Amina put the champions ahead in the 3rd minute, soon it was 2-0, when Aqsa scored second goal.
Lahore scored half a dozen more goals in the second half through Sania, Mehak, Meh Rosh, Shabeena, Asifa and Batool. Islamabad grabbed third place after thrashing Faisalabad 7-0 in the play offs. Shazia Ejaz led from the front for Islamabad, as she scored five goals, while Amina and Wajida scored a goal each to cap the day for the capital girls.
It was a highly tense and close encounter witnessed in the badminton final between Lahore and Islamabad board. Lahore must consider them very lucky to survive close scare as Islamabad took the final right down to the wire before going down fighting. Lahore drew the first blood as they took 1-0 lead, but Mehak played highly aggressive game to level things. It was all left on 3rd and deciding match between champions Irum and Islamabad's Ghazala. Irum won the first game 21-19, Ghazala bounced back and took the second game 21-18. It was battle royal witnessed in the third and final game. The score kept on changing from one way to another as both girls fought gallantly. Irum had twice chances of winning the match at 21-20 and 22-21, but Ghazala twice came from behind and level the score. But finally at very crucial stage Ghazala committed a huge blunder, which costs her dearly as Irum won the game 25-23 to ensure Lahore grab the title. Mardan begged third position after comfortably beating Bannu 2-0.
In overall Inter-Boards Sports (Girls) competitions 2016, BISE Lahore got the 1st position with 10 points, BISE Sahiwal with 6 points remained second and hosts BISE Mirpur AJK remained third with 5 points.
It was for the very first time respectable Rs 14,000 cash was awarded to individual gold medal winner, Rs 10,000 to silver medallists and Rs 5000 to bronze medallists, while Rs 7,500 each was awarded to team event gold medallists, Rs 5000 each to silver medallists team and Rs 3500 to bronze medallists teams.
While talking to The Nation M Shahid gala said: "It was wonderfully organised event and I want to give credit to entire the PSB staff, who remained involved in the gala for the last 10-days or so, volunteers and especially journalists, who gave top class coverage to the event and also pointed out flaws.
Let me assure all, from the next time, we would try our level best not to repeat minor mistakes and conduct gala in befitting manner." When asked about announcement of incentives for PSB employees, who sacrificed their off days to remain present at the venue, Shahid promised to give them cash awards on Rawalpindi Islamabad Sports Journalists Association (RISJA) strong recommendation. It was quite strange to notice that at one end entire staff, which was involved in the gala remain present even on Saturday and Sunday, while on the other hand Acting DG Habib Shah was the notable absentee, who doesn't bothered to turn up to witness matches but was very much present on the inaugural ceremony wheew IPC Minister Mian Riaz Hussain Pirzada was the chief guest.
It is high time PSB must ensure form the next year, rather than relying on respective boards for selection of players, they should sent their officers to different cities, who could conduct trails and bring the best athletes for the competitions. It would serve both purposes as events would be more competitive and country would get grassroots level raw talent as well. It was very poor selection from majority of boards, which was the main reason behind major boards dominated the gala.