Pakistan's juniors off to UK for British junior Squash 2019
Pakistani Juniors squash squad departed to UK to feature in British junior Squash 2019 from 02 – 06 January, 2019 at Birmingham UK.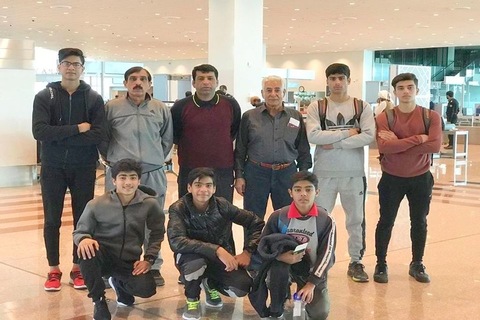 Dunlop British Junior Squash Open 2019
Birmingham Uk
10-member Pakistani junior promising squash players departed to UK for participation in British Junior Squash 2019 which is schedule to be held from 2nd – 6th January 2019 at Birmingham Uk.
Pakistan Squash Federation has selected a group of junior players for participation in the British Junior Championship, 2019. A comprehensive training camp was held for the selected players at Mushaf Squash Complex, Islamabad.
British Junior Squash Championship would be played at Birmingham (UK) between in which Abbas Zeb will play in U-19 whereas Hamza Sharif, Haris Qasim, Farhan Hashmi and Asad Ullah Khan will play in U-17 age category.
Three players Muhammad Hamza Khan, Noor Zaman & Muhammad Ashab Irfan will play in U-15 category whereas two players Anas Ali Shah and Humam Ahmad will play in U-13 age group.
It is expected that after going through rigorous training & availing best facilities for training, Pakistani players would give remarkable results during US Junior and British Junior Championships and would bring medals for the country.