Volleyball needs constant government funding
In 1989 Asian Men's Volleyball Championship in Seoul Pakistan did a marvelous job by finishing fourth behind South Korea, Japan and China.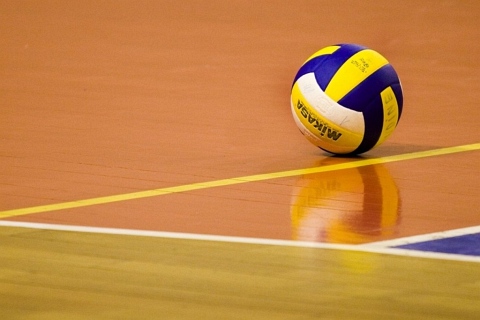 Asia's super power Iran at that time stood eighth in the continental event, Australia ended tenth, Qatar 19th and India sixth. But now all these countries have left Pakistan much behind in the game mainly due to their constant promotion plans, powered by hefty resources.
Pakistan, once reckoned a volleyball force in Asia, now even loses to Sri Lanka as happened in the South Asian Games in India recently.
Sri Lanka is taking volleyball very seriously. In its National Inter-School Championship around 5000 schools take part.
Pakistan must be worried about its future in the game. A senior official of Pakistan Volleyball Federation (PVF) also feels the need to properly plan to uplift the game. "Yes, we are in a difficult position. We will go further down unless we take major steps to put our game back on track," PVF chairman Chaudhry Mohammad Yaqoob told 'The News' in an interview on Sunday.
"There are various factors which caused our decline. And the most important is the lack of resources. If you don't have money you cannot do anything. We need at least Rs15 million annual grant if we are to start growing," the official said.
The PVF did not get a single penny from the government during the last four years because of its differences with the Pakistan Sports Board (PSB) as the latter was backing a parallel body. However, now the working relationship between the PSB and internationally-recognised PVF has been restored.
"Now we hope the government will support us as things have settled down," Yaqoob said.
A few years ago Pakistan raised a good team mainly because the PVF had opted for foreign coaches who polished the team.
They included Stefan Dimitrov of Bulgaria and Ali Reza Moameri of Iran. Ali Reza guided Pakistan to a bronze medal for the first time in the 26-year history of the Asian Junior Championship in Tehran in 2008.
"We direly need a foreign coach of good quality for a long time. Our current lot is not bad. It needs a good coach. Our own coaches are not able to train the team effectively," Yaqoob pointed out.
He stressed that there was an intense need of infrastructure for volleyball development. "Providing infrastructure is the responsibility of the government. The government should provide infrastructure for different sports in those areas of the country where a particular discipline has the potential to grow," said Yaqoob, a former police officer.
When he was reminded that the PVF had planned for staging National League, he said it was still in the pipeline. "We have worked on it. It's a difficult task because you need to include foreign players as well. We will try to initiate it in future," the official said.
He said Pakistan would feature in the 18th Asian Men's Under-20 Volleyball Championship in Chinese Taipei from July 9-17.
"We want to prepare a good side for the event. For that we plan to hold a camp. But before initiating the camp we will hold National Junior Championship to pick top players," he said.
Yaqoob said that he wanted one of his clubs to feature in the club championship at Asia level.
Pakistan expects to participate in the 5th AVC Cup in India in September this year.

(Source: The News)