Karachi to host 2nd Parvez Abbasi Shooting Championship
More than 400 shooters from across the country will participate in the 2nd Parvez Abbasi Shooting Championship to be held from August 7-12 at Pakistan Navy Shooting Range, Karsaz, Karachi.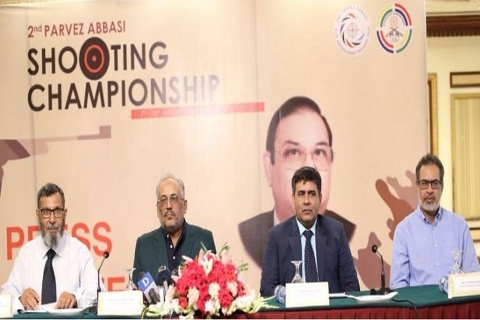 The second Parvez Abbasi Open Shooting Championship will be held from August 7-12 at PNS Karsaz in Karachi. This annual event is held to celebrate the life and achievements of Parvez Abbasi, the founding secretary of the National Rifle Association and the driving force behind promotion of shooting sports in Pakistan.
Over 400 shooters from across the country will compete in Air Pistol, Skeet and Trap categories during the Six-day tournament. The tournament will be contested under the laws of the International Shooting Sport Federation.
"There will be up to Rs 5 million cash prizes for the participants," Tournament Director Ghazanfar Abbas said!
"A total of 27 shooting events will be played in this championship. This event will provide additional training to the athletes participating in the Asian Games," said Ghazanfar.Moreover, he added, festival events would be held for shooting enthusiasts. "This championship is held in the memory of Abbasi whose contribution to shooting helped Pakistan qualify for international events, including Olympics 2000," said the tournament director.
The director of the tournament, Commodore (retd) Ghazanfar Abbas, said that the tournament is a valuable addition to the sporting calendar of the country as players from all backgrounds will have a chance to exhibit their talents.