Gwadar Cricket Stadium
Located in between the rocky mountains of Balochistan, the Gwadar Cricket Stadium has a stunning view with a lush green cricket field at Gwadar Port Road in Gwadar.
Gwadar Cricket Stadium, being dubbed as the "world's most beautiful cricket stadium" by the Ministry of Overseas Pakistanis and Human Resource Development (HRD).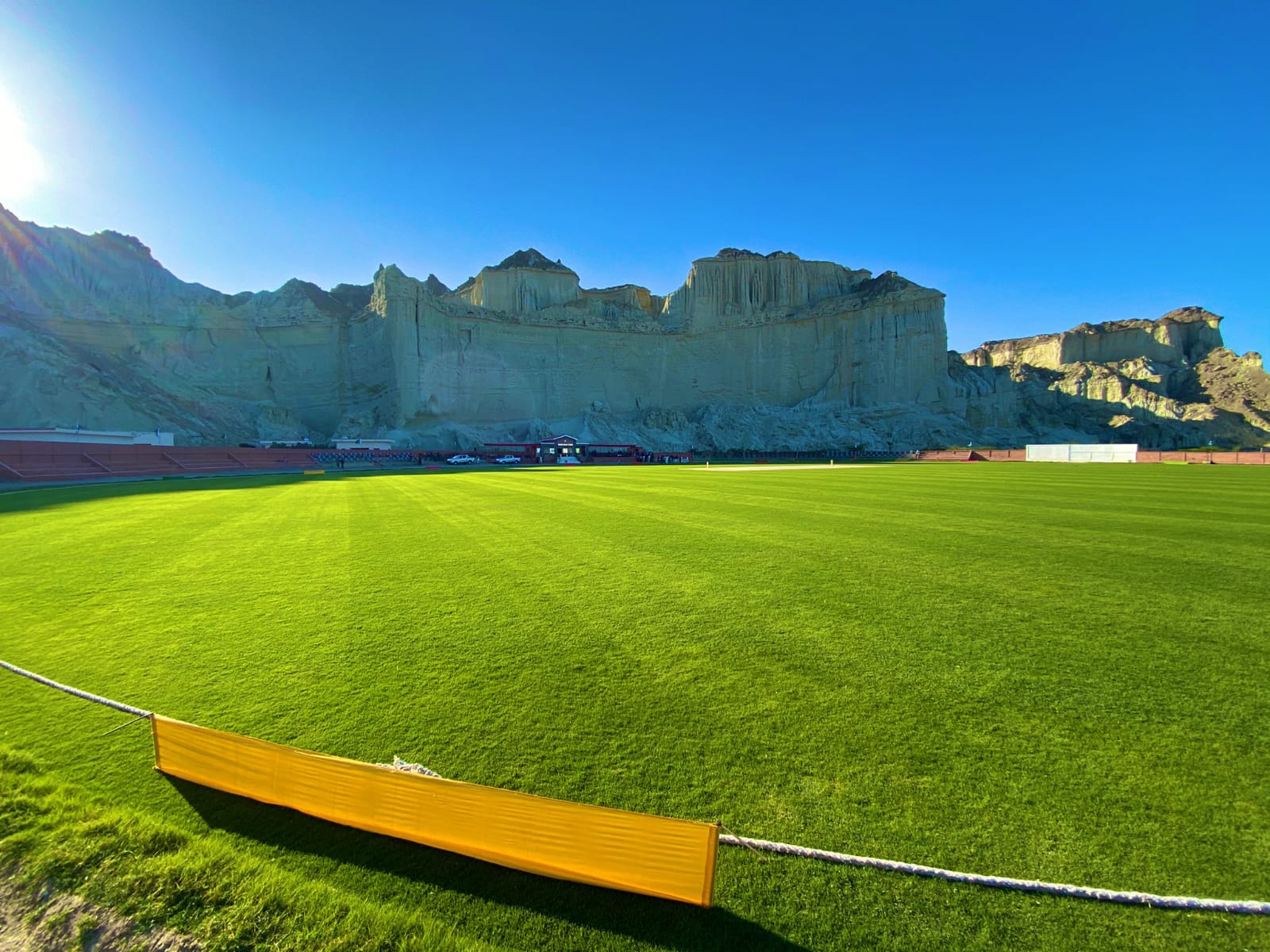 The lush green site surrounded by mountains attracted international attention after the ICC shared its photos in a social media post in late January, challenging followers to show them a more scenic location.
Pakistan hopes it can host international matches at Balochistan's Gwadar Cricket Stadium, which the International Cricket Council (ICC) has recently described as one of the most picturesque sports venues, officials in the southwestern Pakistani province say.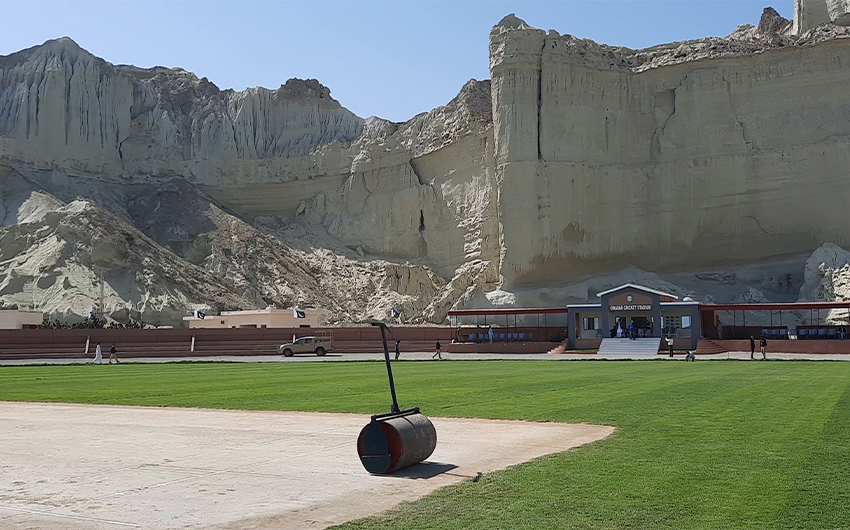 According to Hajji Hanif Hussain, former president of the Gwadar Cricket Association, the stadium measures around 66 meters, which is too small for international games that are usually held at venues that are between 137 meters and 150 meters long.