All Pakistan Nishtar Table Tennis Championship 2019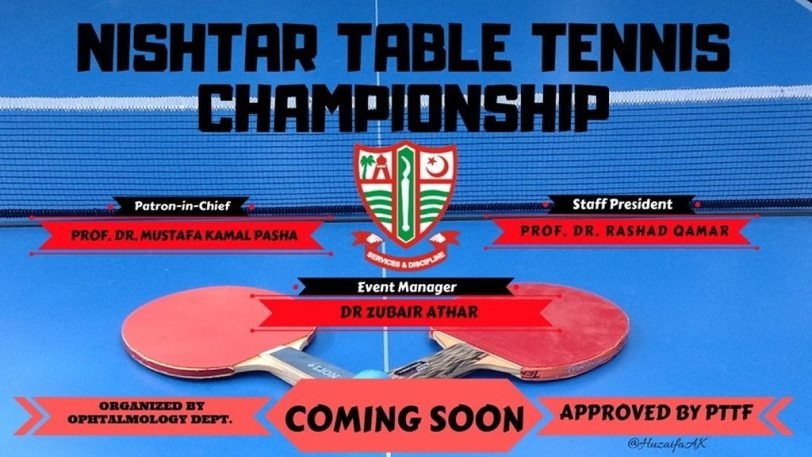 Results:
Umam khawaja beat syed obaid shah by 4-2 to win the men's singles title.
Backgrounds:
For the first time in the history of Nishtar Medical University, conducted a national level event in the heart of South Punjab. All top ranked players of Pakistan participated in this event.
Ophthalmology Department of Nishat Medical University under the supervision of Pakistan Table Tennis Federation (PTTF) organized the first ever All Pakistan Nishtar Table Tennis Championship from 18th-21st July at Nishtar Medical University, Multan.
The men's singles and the girl's singles events were played in the four-day long championship.
For further queries contact Dr Zubair Athar at 0335-6894088. Registration fees was Rs. 500 only (No Exemptions).
The players got the chance to play among the best ranked national players of Pakistan. This master cup event was of league system, National officials and national coaches of Pakistan were there.
There was be a special cabinet for buying joola equipments while accommodation were provided free of cost. The winner of men's singles category got the cash Prize of Rs 25k+ while Rs 10k+ for open girls' singles.