3rd Parvez Abbasi Open Shooting Championship 2019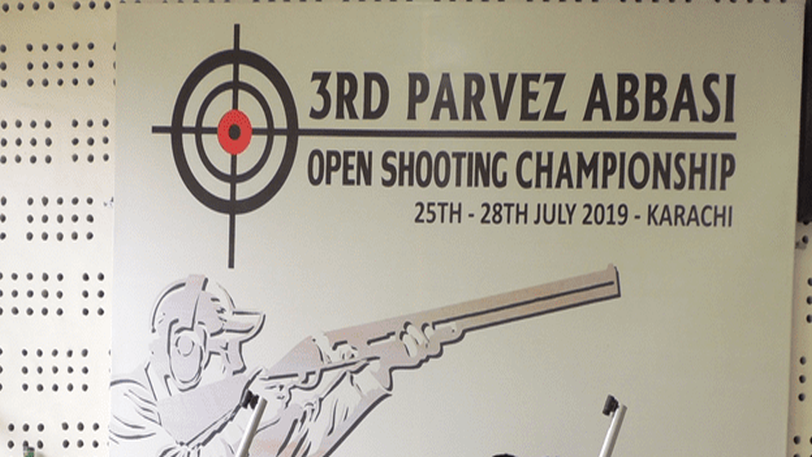 Results:
Navy won 62 medals (21 gold, 19 silver and 22 bronze) to claim first position.
NSRM took six medals (four gold, one silver and one bronze) to secure second position.
ASF with nine medals (three gold, four silver, two bronze) took third position.

Background:
Pakistan Shooting Federation in collaboration with Pakistan Navy Shooting Range organized the 3rd Parvez Abbasi Open Shooting Championship from July 25th – 28th at the Pakistan Navy Shooting Range – PNS Bahadur (Greater Area Karsaz), in Karachi.
This is a unique event in Pakistan's shooting calendar, as the tournament was open to everyone including general public as well as teams represented Pakistan Navy, Pakistan Army, Pakistan Air Force, Police and other law enforcement agencies. The other teams in the championship were Sindh Rangers, KGSSR, RSSC, SSU, Karachi Metropolitan Open Entries, AGC & RP Korangi, Arabian Gun & Country Club, Baluchistan, FRA and WAPDA.
Over 400 shooters competed in Air Pistol, Skeet and Trap categories during the 04-days tournament. The annual event was held to celebrate the life and achievements of Mr. Parvez Abbasi (Late), the founding secretary of the National Rifle Association and the driving force behind promotion of shooting sports in Pakistan.
Following are the positions & medal table of participating teams:
| | | | | | |
| --- | --- | --- | --- | --- | --- |
| TEAM | GOLD | SILVER | BRONZE | TOTAL | Position |
| NAVY | 21 | 19 | 22 | 62 | 1st |
| NAVY SHOOTING RANGE MEMBERS | 4 | 1 | 1 | 6 | 2nd |
| ASF | 3 | 4 | 2 | 9 | 3rd |
| RSSC | 1 | 1 | 1 | 3 | 4th |
| BRA | - | 2 | 2 | 4 | 5th |
| PAF | - | - | 1 | 1 | 6th |
| SSU | - | - | 1 | 1 | 7th |
| SINDH RANGERS | - | - | 1 | 1 | 8th |
| WAPDA | - | - | - | - | - |
| KGSSR KARACHI | - | - | - | - | - |
| AGC & RP | - | - | - | - | - |
| ARABIAN GUN & COUNTRY CLUB | - | - | - | - | - |
| FRA | - | - | - | - | - |