All Pakistan National Ranking Badminton Tournament 2019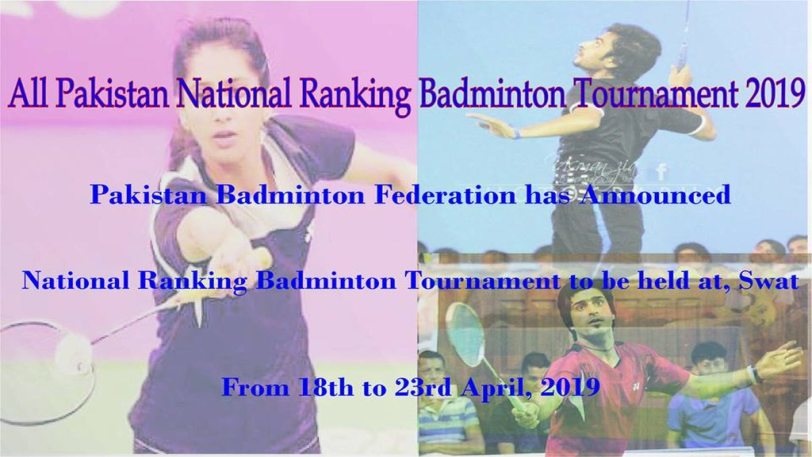 Pakistan Badminton Federation is organizing the All Pakistan National Ranking Badminton Tournament to be held from 18th April at Swat.
The events to be contested in the 6-days long championships includes Men's singles, Men's Doubles, Women's singles and women's doubles.
The final of all the categories will be played on 23rd April.
Earlier, following a 12-year-long wait, Ali Mehdi won his maiden crown in men's singles, while Mahoor Shehzad romped to her third successive title triumph in women's singles as the 56th National Badminton Championship 2019.
Bronze medalist of South Asian Games 2016 in India, and Pakistan's Champion Murad Ali of NBP secured the top spot in men's singles national ranking while Mahoor Shehzad of WAPDA maintain first place of women's singles in National ranking.
Mahoor is the only Pakistani player among the 20 players selected from Asia to be a part of the program that prepares potential players for the Olympics. Mahoor Shahzad won Annapurna Post International Corporate Badmintion 2018 in Kathmandu, Nepal.
The Karachi-predicated badminton player won the 2017 Pakistan International Tournament of badminton. She has withal taken part in the 2014 Asian Games and 2018 Commonwealth Games.
Mahoor gained a rank in top 200 Badminton players, which is first for any Pakistani player.