Arif Mehmood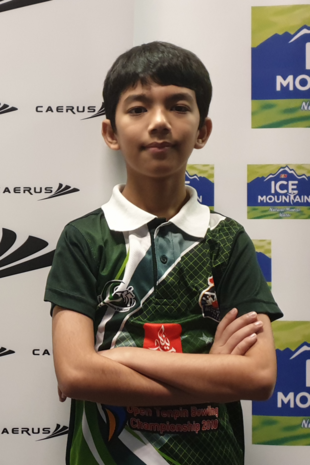 Achievements
Won the Champion trophy at Pakistan Open Tenpin Bowling Championship 2018.
Qualify and 6th position in Brunswick Youth Challenge March 2018.
Qualify U12 at 45th MMBC Penang Pesta International Bowling Championship 2017.
Arif Mehmood's Profile
Age (Years): 16
Sport: Tenpin Bowling
City: International
Weight(Kgs): 33
Clubs:
Pakistan Tenpin Bowling Federation
Teams:
Pakistan Tenpin Bowling(National Team)
Biography:
Arif Mehmood is a youngest sprightly two-handed bowler that represents Pakistan Internationally.

He wants to be the best two-handed male bowler in the world. Arif is a son of USBC Silver Certified Coach and Bowler of Pakistan, Amjid Mehmood.