Aamir Shahzad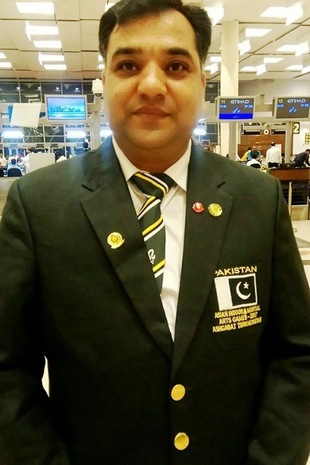 Achievements
Aamir Shahzad's Profile
Age (Years): 43
Sport: Taekwondo
City: Faisalabad
Weight(Kgs): 87
Clubs:
Pakistan Air Force
Teams:
1. Pakistan Air Force (PAF)
2. National Taekwondo Team
Biography:
Mr Aamir Shahzad is Head Coach of Pakistan Air Force Taekwondo Team who have represented Pakistan in International event named: Korea Open Chun Cheon Cup and Kim Un Yong Cup, 2019 in South Korea, National Games 2019 where PAF Team achieved over all 3rd position with 30 medals in its tally.