Shahjahan Khan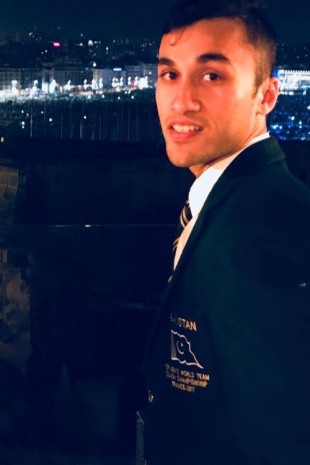 Achievements
Participated in Pakistan National Squash Senior Team for the World Team Championship, held in France 2017 Junior ranking. Former USA U-19 no. 1.Highest world Ranking: 86. US pro series rank: 8.Beat world # 10 Paul Col from New Zealand. Beat world # 48 Arturo Salazar from Mexico. Beat world # 40 Frahan Zaman from Pakistan. Beat world # 16 Mazan Hashim form Egypt.
Shahjahan Khan's Profile
Age (Years): 26
Sport: Squash
City: Quetta
Weight(Kgs): 60
Biography:
Hi! My name is Shahjahan Khan also known by my nick name Shah on the squash tour. A fun fact about myself is that I like to talk to my self about the day and reflect when I am alone. Some people say I am a bit coco but it helps me to calm down. I came from a long history of legends my dad Zarak Khan, Uncle Hiddy Jahan Khan and Zubair Jahan Khan all played in world Top 10 for 15 years and represented Pakistan. Now it's my turn to bring back the lost glory which I believe Insha'Allah I can and will.