Pakistan taekwondo fighters set to compete in 2021 Asian Taekwondo Olympic Qualification Tournament
A total of seven member Pakistan taekwondo fighters will compete in the 2021 Asian Taekwondo Olympic Qualification Tournament scheduled which is slated to be held from May 19 to 23 at Amman, Jordan.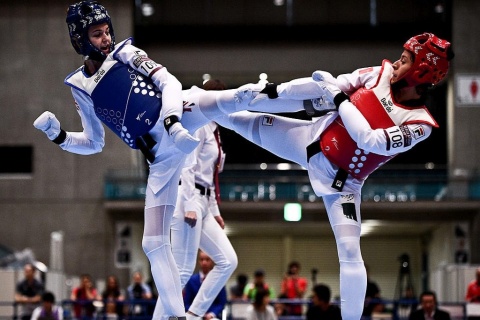 Pakistan's seven best taekwondo athletes will travel to Amman, Jordan on May 18 with the hope of securing one of the final 16 Olympic qualification places for 2021 Tokyo Olympics, offered at the Asian Qualification Tournament.
Participating athletes are namely stated below:
Omar Saeed (head of team)
Nadir Khan (team coach)
Shahzada M Asif Khan (physiotherapist)
Haroon Khan (-58kg)
Taimur Saeed (+87kg)
Miss Aneila Aysha Asfar (-49kg)
Miss Zoya Sabir (-57kg)
The winner and runner up of each weight category will claim a vital Olympic qualification place for their respective countries.
The Pakistani contingent will return back on May 24.