Karachi wins 9th Sindh Inter-Divisional Sepaktakraw C'ship 2020 Men & Women titles
The adroit men & women's team of Karachi has claimed the titles of 9th Sindh Inter-Divisional Sepaktakraw Championship at Sports Complex Rest House, Hyderabad.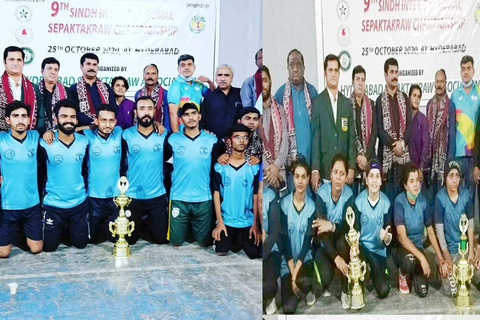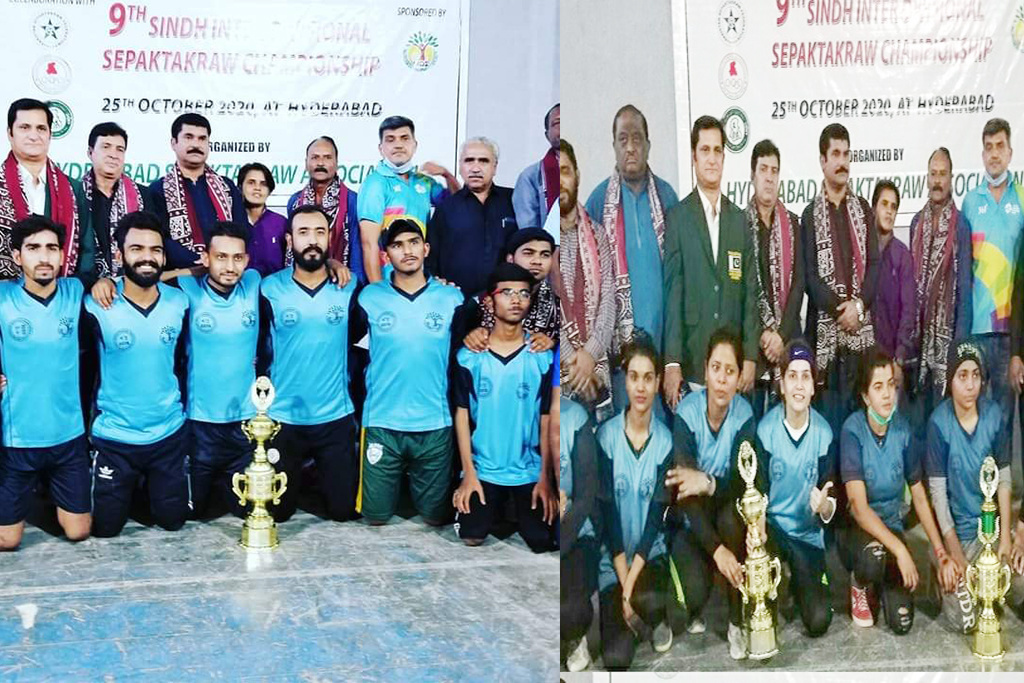 Sindh Sepaktakraw Association in collaboration with Maryam Development Society and Sino Fertilizer has jointly organized the 9th edition of Sindh Inter-Divisional Sepaktakraw Championship in Hyderabad.
In the men's final, Karachi clinched the trophy by defeating Benazirabad 2-0 after an interesting contest, while in the women's final, Karachi clinched the title by defeating Mirpur Khas 2-0 At the MCB Hall in Hyderabad, Karachi.
Karachi's Muhammad Farhan declared the best player of the championship.
Earlier, Karachi defeated Sukkur 2-0 in the men's first semi-final while Benazirabad defeated Mirpur Khas 2-1 to qualify for the final.
Din Mohammad Kerio (Babar Kerio) graced the closing ceremony as a chief guest and distributed prizes among the winners.
According Chairman Sindh Sepaktakraw Association Dr Muhammad Arif Hafeez and President Shabbir Ahmed the organising committee included Babar Keerio as Chairman, Akhtar Ali and Aijaz Ahmed Vice Chairmen, Maryam Keerio Focal Person, Muhammad Khalid Organising Secretary, Naushad Ahmed Khan Technical Delegate, Shabbir Ahmed Chairman Jury, Abdul Raheem, Sharoz Alvi and Shaikh Muhammad Shakeel Technical Officials while Isra Keerio, Irfan Ahmed and Muhammad Ishaq as members.