National Taekwondo Championship 2020 from 28th October
Pakistan Taekwondo Federation (PTF) is all set to organize the National Taekwondo Championship from October 28 to November 1, at Kala Shah Kaku, Lahore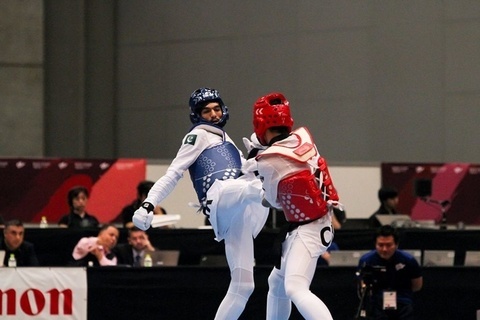 National Taekwondo Championship 2020
Kala Shah Kaku, Lahore
The National Taekwondo Championship will be staged from October 28 to November 1, 2020 at Kala Shah Kaku, Lahore under the supervision of Pakistan Taekwondo Federation (PTF) with S A Garden and worthy sponsors.
President Pakistan Taekwondo Federation Lt Col Raja Waseem Ahmed (R) has announced that this year's event is very special as it will be organized under the slogan 'Raise Your Spirit' after COVID-19 Pandemic.
Over 550 male and female athletes will compete in different categories from all provinces, departments, services and affiliated units of federation, in the 5-day national taekwondo event.
Col. (Rtd.) Wasim Janjua, President, Pakistan Taekwondo Federation has stated that our players will use electronic chest guards, sensors, hand gloves and socks, thus providing our young players with world class equipment in the National Championship and giving them full confidence in future international events.
Following teams will compete in the tournament:
Pakistan Army
Pakistan Navy
Pakistan Air Force
Pakistan WAPDA
Pakistan Railway
Pakistan Police
Islamabad
Khyber Pakhtoon Khawa
Sindh
Balochistan
Punjab
Gilgit Baltistan
HEC
AJK