Pakistan beats India to win Gold in squash as 2019 South Asian Games conclude
Pakistan bagged a last-gasp gold medal to end their 2019 South Asian Games on a high as a three-member team beat India in squash's team event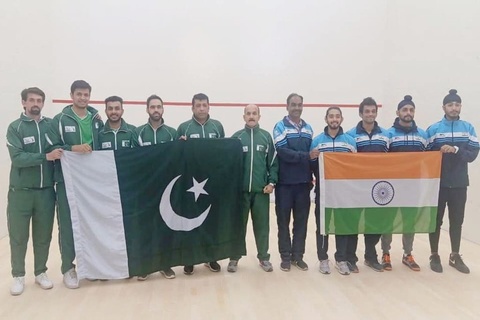 13th South Asian Games (SAG)
Kathmandu, Nepal.
Pakistan bagged a last-gasp gold medal to end their 2019 South Asian Games on a high as a three-member team beat India in team event of squash.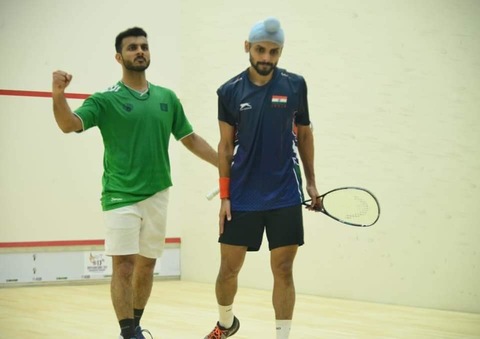 Tayyab Aslam, Asim Khan, Farhan Mehboob and Amaad Fareed represented Pakistan in the squash team event.
Lahore-born Tayyab thrashed Harinder Paal Singh in the first match, while Farhan beat Abay Singh 11-8 and 12-10. Meanwhile, Asim lost his match to India's Pardan Abhishek.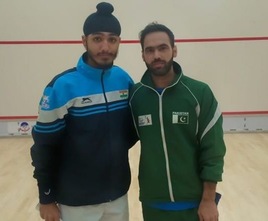 The South Asian Games concluded with India on top, while hosts Nepal were second on the table.
Third place Sri Lanka was followed by Pakistan as the latter bagged 132 medals which included 32 gold, 41 silver and 59 bronze medals. Pakistan finished above Bhutan, Maldives on SAG medals table.
Pakistani government sponsored 269 athletes for the Games, while hosts Nepal had the biggest contingent of 596 athletes. Table toppers India had sent 470 athletes, while Sri Lanka fielded 564 athletes in the Games.
The 13th South Asian Games witnessed participation from seven South Asians including India, Nepal, Sri Lanka, Bhutan, Bangladesh, Pakistan and Maldives. Overall, a total of 2,715 athletes competed in the event, which included a total of 27 sports.