Pakistan's Handball Teams register first wins at 13th South Asian Games
Pakistan Men's Handball side defeated the hosts Nepal while Women's squad overcame Maldives to mark their first victories at South Asian Games 2019 which are being held in Pokhara, Nepal.
South Asian Games 2019
Kathmandu and Pokhara
Pakistan Men's Handball team was up against the host nation, Nepal, in their opening game where the boys in green completely crushed their opponents by the final score of 43-19.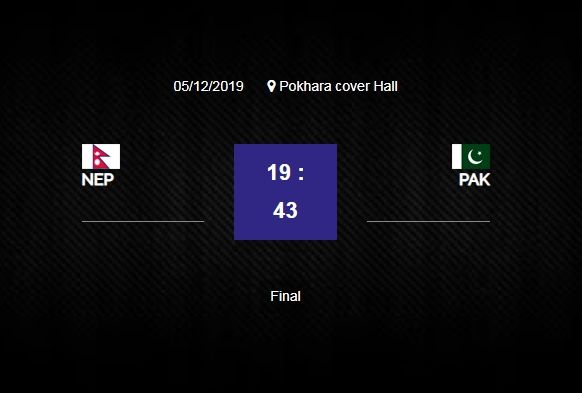 While the Women Handball team had to struggle in their first match against Maldives. The squad from Pakistan gave their best and were rewarded at last as they overpowered their counterparts 32-27.
The 13th edition of South Asian Games (SAG), a biennial multi-sport event held among the athletes from South Asia, is featuring a total of 27 sports among which Pakistani athletes are participants in 20 disciplines.
At present, SAG 2019 are joined by seven members namely Bangladesh, Bhutan, India, Maldives, Nepal, Pakistan, and Sri Lanka. SAG 2019 are being hosted by Nepal in Kathmandu and Pokhara from 1st to 10th December.