HOLD 'Em clinch Balijee Bridge Championship
Showing marvellous performance on the final day, the HOLD 'Em team with aggregate 135.87 points won the 14th Balijee Bridge International Championships' team event at the Lahore Gymkhana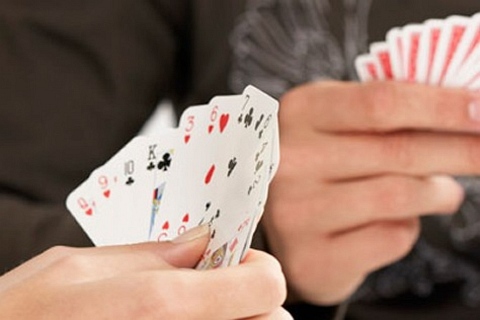 Showing marvellous performance on the final day, the HOLD 'Em team with aggregate 135.87 points won the 14th Balijee Bridge International Championships' team event at the Lahore Gymkhana here on Wednesday.
The winning team comprising Hasnat Mehmood, Uzair Ahmed Kamal, Umar Aslam and Arsalan Mehmood from Islamabad came up with magical moves on the final day to overcome the challenges from strong contenders like Karachi Silver, ACES, JORDAN-1 and Islamabad Greens.
SAGA with Ghalib Bandesha, Assad Maqbool, Nadir Ali and Col Assad in its fold occupied the second place with 127.51 points.
The third position went to KAMRAN which scored 122.86 points and had the services of Azhar Hamid, Shauq Hussain, Kamran Ibrahim, Imran Abedi, Parvez Mirza and Masood Mazhar.
IZZO claimed the fourth place with 115 points. They had Jahangir Ahmed, Izzat Khalil, Farooq Alvi and Abdul Khaliq in their side.
ACES occupied the fifth place. Ahsan Javed Qureshi, Nauman Butt, Zia Haider Naqi and Ghias A.Malik were their players. They scored 113.13 points.

(Source: Dawn News)