Maria last Pakistan hope in Squash Event
The trailblazing Maria Toorpakai Wazir is Pakistan's only remaining hope at the ongoing Bahria Town International Women's Squash Championship after all of her compatriots lost on the first day of the main round at the Safari Club Rawalpindi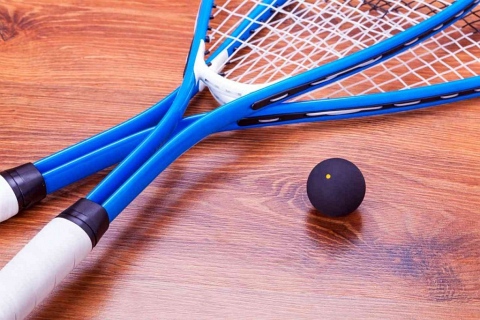 Bahria Town Squash Championship
Safari Club
The trailblazing Maria Toorpakai Wazir is Pakistan's only remaining hope at the ongoing Bahria Town International Women's Squash Championship after all of her compatriots lost on the first day of the main round at the Safari Club Rawalpindi here on Thursday.

The defending champion brushed aside Malaysian Aika Azman 11-5, 11-4, 11-2 in just 18 minutes to reach the quarter-final of the US$15,000 event. While Maria progressed, her compatriots including wild card entrant Sadia Gul and qualifiers Sammar Anjum and Rushana Mehboob fell by the wayside.

Hong Kong's Lee Ka Yi overcame Sammer in four games, winning 11-7, 7-11, 11-5, 11-8 despite a second-game meltdown while Nouran El Torky of Egypt outclassed Rushna 11-7, 11-2, 11-3. Sadia gave Hong Kong's Vanessa Chu a good fight but ulti-mately lost 6-11, 10-12, 1143 after a close contest. Chu's compatriot Carmen Lee didn't have the luck on her side, though, after she was beaten 841, 11-4, 11-6, 11-2 by Egyptian Nadine Shahin in 27 minutes. Shahin's countrywoman Amina Yousry edged Malaysia's Sivasangari Subramaniam after a superb encounter which lasted for 59 minutes, winning 11-9,13-11, 9-11, 7-11, 11-8.

Earlier, Tong Tsz-Wing of Hong Kong defeated Indonaisian Catur Yuliana 11-6, 11-4, 11-5 and top seed Liu Tsz-Ling of Hong Kong beat Nada Abbas of Egypt 11-8, 12-10, 1644.