Army sinks Police in National Handball championship
Four matches were decided but the match between Army and police was featuring as Army men outplayed Police team with a big margin in the ongoing 28th National Handball Championship.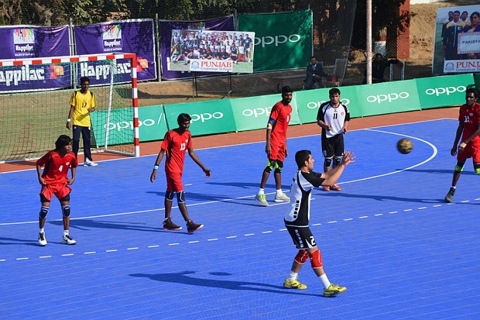 Army thrashed police with the heavy margin of 55-14 in the opening match while WAPDA cruises Punjba by 49-15 in the second match of the day.

The third match was played between Higher Educational Commission (HEC) and KPK where HEC defeated KPK by 32-7. Railways carved out a 33-18 victory over Balochistan in the last match of the day.
It is to be mention here that on the first day on Monday, Railways had beaten Punjab 27-24, HEC whacked Police 28-26, WAPDA crushed Balochistan 52-9 and Army downed KP 23-4.

Four more matches to be played today where Police to faceoff KPK while Punjab to challenge Balochistan, HEC to challenge Army and WAPDA to take Railways.