Jaffar Magsi retains Bolan Jeep Rally title
Reigning champion Muhammad Jaffar Magsi successfully defended his title by winning the Bolan Jeep Rally for the second successive year.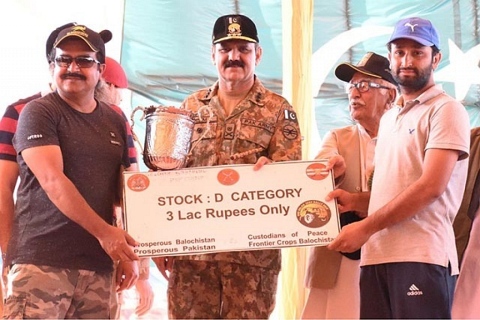 Muhammad Jaffar Magsi retained his title and won the Bolan Jeep really second year in a row followed by Sahibzada Sultan while Mir Nadir Magsi ended on third position. Balochistan government in collaboration with Head Quarters Southern Command organized the jeep rally that kicked off from Bolan district on March 19.
58 male and two female drivers participated in the Bolan Jeep Rally.
Southern Command Lieutenant General Asim Saleem Bajwa was the chief guest of the event and he distributed the prizes among the winners. While speaking on the occasion he said that situation in Balochistan is improving day by day and government will launch new development plans for the betterment of the people.
He appreciated the efforts of Frontier Corps and Jeep Association for organizing the rally in which professional drivers from across the country participated.