Balijee International Bridge Championship from 23rd
The Balijee International Bridge Championship to be played at the Bridge Playing Arena of Lahore Gymkhana from 23rd to 26thMarch.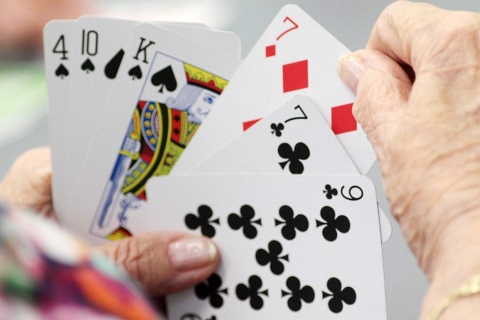 In the Balijee International Bridge Championship foreign players from India, Kuwait and Egypt will participate for the top honors and prize money. Although these overseas players are considered amongst the accomplished ones at international level, Pakistan's seasoned campaigners are capable of matching skills with the best in business.
Khawaja Pervaiz Saeed stated that from within the country, twelve teams from Karachi, four from Rawalpindi /Islamabad, one team each from Multan, Hyderabad and Abbottabad have agreed to participate. Lahore also will be strongly represented and the teams participating are twelve in number.
The teams are "BILALS" , "DATA STEEL", "MAZHARS" & "STRIKERS" from Karachi , Jordan team consisting of Sakher Malkawi (captain) Aaida Abu Jaber, Randa Al Saket, Azza Qashu,Hala Sawwaf & Mais Albittar. Almost all the players have played for the Jordan's National Team. Lebanon Team Consists of Nahla / Faycal both outstanding players along with pair of Hana. These two foreign teams are expected to perform well.
Leading players from Karachi, Islamabad and other cities are all going to converge at Lahore Gymkhana in full strength but still more players can registered themselves by contacting Ihsan Qadir at Lahore Gymkhana Bridge Room.