Azadi-e-Kashmir Tenpin Bowling Championship 2020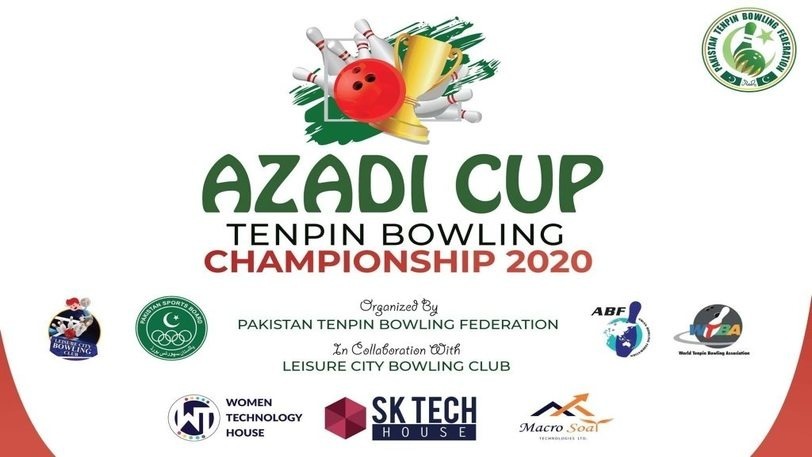 Results:
Dexterous Sajjad shah won the men's singles title with 559 points while Ahmer Saldera secured 2nd position with 515 points and Danyial Shah sealed 3rd place with 511 points.
In the men's doubles event, Aleem and Ahmer bagged first position with 1176 points. Zafar and Faheem got 2nd position with 1139 points while Ijaz and Sakindar obtained 3rd position with 1072 points.
In the Men's team event, Ali Suria, Afzaal Akhtar, Danyial Shah and Sakindar got first position and Ahmer, Aleem Agha, Sajjad and Khawaja secured 2nd position while Faheem, Danyial, Zafar and Ijaz obtained 3rd position.
Syed Shahid won the deaf title with 109 points while Raheel obtained second position with 108 points and Ejaz got 3rd position with 98 points.
Son of PTBF President Ijaz-ur-Rehman, Danyial-ur-Rehman grabbed the inter school men's event title with a stunning 322 points. Daniyal's brother Ayaz-ur-Rehman finished second with 200 points while Mubashra bagged third position with 160 points.
In the inter university men's event, Usama obtained first position with 220 points while Usama Hameed secured second position with 198 points and Saad finished third with 188 points.
In the inter university ladies event, Amina Khan grabbed the top position with 347 points, Noor secured second with 273 points and Tebseena earned third with 254 points.
The ladies singles event has already finished in which Alyia got first position while Samera and Rehana secured second and third positions respectively.

Pakistan Tenpin Bowling Federation (PTBF) in collaboration with Women Technology House, Sktech House and Macro Soar Technologies Ltd organized the mega tenpin Bowling event 'Azadi-e-Kashmir Tenpin Bowling Championship 2020'.
The said championship played from October 25 to 30 at Leisure City Bowling Club Jinnah Park Rawalpindi.
Aside from nine customary categories, there were inter-university, inter-college and inter-school contests. The regular categories incorporate men's singles, men's doubles, women's singles, women's doubles, amateur, under-12, under-14, under-16 and media.
Follow the link below to register yourself online:
https://docs.google.com/forms/d/e/1FAIpQLSekiTw4lC7OeGdoMpAMN4FLLAhIQHaNJ8RrcQ510Fmg7wJ2Og/viewform?fbclid=IwAR16SMl-ONnBt9LD6Yfv8dmZqrilp49Z4isCMVlk0ewpZYeWMRDtw3oX9Hs
Registration fee according to categories are stated below:
Single Event ( Rs 6000/- )
Double Event ( Rs 5000/- )
Women Event ( Rs 1000/- )
Team Event ( Rs 10,000/- )
Deaf Event ( Rs 2000/- )
Inter Media Event ( Free )
Amateur Event ( Rs 2500/- )
Inter College Event ( Rs 1500/- )
Inter School Event ( Rs 1000/- )
Inter University Event ( Rs 2000/- )
For any query Pakistan Tenpin Bowling Federation Secretary General Muhammad Hussain Chatha can be contacted at 0323 5000081.