Pakistan to face India in Kabaddi Masters Dubai 2018
International Kabaddi Federation is organizing the six nation Kabaddi Masters Dubai 2018 which is scheduled to be held from 22nd June to 30th June at the Al Wasl Sports Club in Dubai.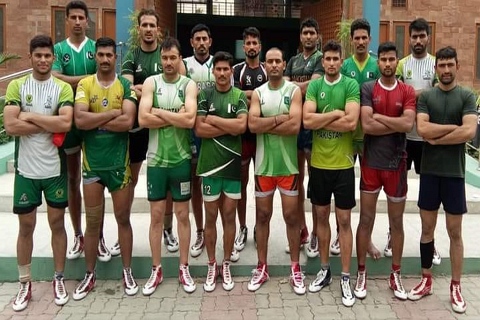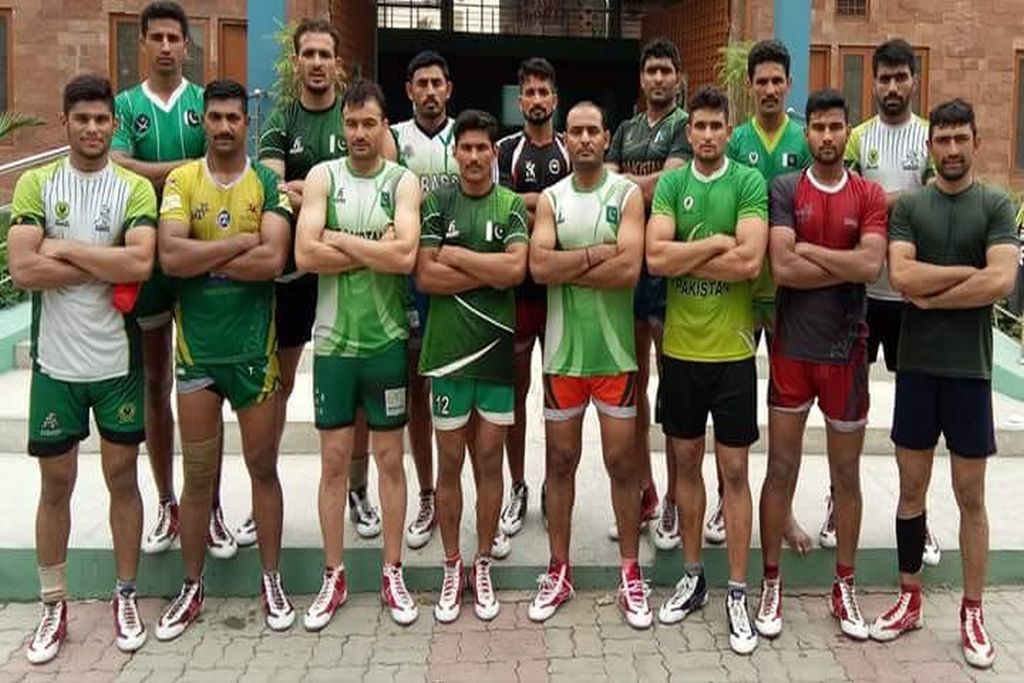 Kabaddi Masters Dubai 2018
Al Wasl Sports Club, Dubai
Pakistan is participating in Kabaddi Masters Dubai 2018 where India and Pakistan are set to face each other in a showdown of rivals on 22nd June and 25th June 2018. Total six nations are participating in the tournament including Pakistan, India, Republic of Korea, Iran, Argentina and Kenya.
The six participating teams are divided into 2 groups of three where Pakistan is clubbed with fierce-neighbors India and newcomer Kenya in Group A while Group B features Iran, Republic of Korea, and Argentina.
The teams in each group will play two matches against every other team in their respective group. The top two teams from each group will then battle it out in the semis after the double round-robin matches within the group.
Muhammad Sarwar, Secretary General Pakistan Kabaddi Federation said "Kabaddi Masters Dubai 2018 is an excellent opportunity to give athletes from Pakistan, the opportunity of showcasing their mettle at an international level. A tournament of this stature does well to bring nations together, as audiences enjoy the best of action the sport has to offer"
The matches are proposed to be aired on Star Sports at 7:30 PM (PST)
Following are the respective squads:
Pakistan :
Nasir Ali, Waqar Ali, Mudassar Ali, Qaisir Abbas, Kashif Razzaq, Muhammad Nadeem, Sajjad Shaukat, Muhammad Imran, Muhammad Safian, Abid Hussain, Akhlaq Hussain, Wasim Sajjad, Muhammad Nisar, Muzammal Hussain.
India :
Girish Maruti Ernak, Surender Nada, Sandeep, Mohit Chhillar, Raju Lal Choudhary,Surjeet (Po), Deepak, Pardeep Narwal, Rahul Chaudhari, Rishank Krishna Devadiga, Monu Goyat, Rohit Kumar, Ajay Thakur, Manjeet Chhillar
Republic of Korea :
Lee Dong Geon, Eom Tae Deok, Lee Jae Min, Lee Jang Kun, Hong Dong Ju, Kim Dong Gyu, Park Chan Sik, Jo Jae Pil, Kim Seong Ryeol, Park Hyun Il,Kim Gyung Tae, Ko Young Chang
Iran :
Hadi Tajik, Mohammad Amin Nosrati, Amirhossein Mohammad Maleki, Mohammad Esmaeil Nabibakhsh, Mohammad Ghorbani, Mohammad Esmaeil Maghsoudlou Mahalli, Mohammad Kazem Naseri, Mohammadreza Shadloui Chianeh, Emad Sedaghatnia, Afshin Jafari, Mohammad Taghi Paein Mahali,Mohammad Malak,Saeid Ghaffari, Hamid Mirzaei Nader
Argentina:
Federico Gramajo, Rafael Acevedo, Gabriel Sacchi, Mariano Pascual, Jorge Barraza, Sebastian Desocio, Roman Cesaro, Nahuel Lopez, Javier Camera, Ivan Molina, Franco Castro, Matias Martinez, Sebastian Canencia, Nahuel Villamayor
Kenya :
David Mosambayi, Ogak Odhiambo, Chrispine Otieno, Obiero Victor, Obilo James, Erick Ocheing Oduor, Nicholas Mutua, Embuga George, Elphas Otieno, James Kamweti, Patrick NzauIzaac Njoroge, Esau Otieno, Kevin Wire